About Dylan Voerman


The Art of Storytelling in One Frame

Dylan is a Dutch photographer who focuses mainly on the genres of fashion, advertising, lifestyle and portrait photography. Dylan loves photographing human subjects catching the emotions in a natural way like it appears effortless.
Living in Bangkok Thailand, working around the World. Feels blest to work together with advertising agencies, production houses, line production, personal clients and directly with brands.
My vision combined with your vision is teamwork.




The beginning


Dylan was born and raised in The Hague, The Netherlands and studied User Experience Design at The Hague University. After working for the Ministry of Transport and Water Management he spread his wings to travel SE Asia with only a Lonely Planet to guide him. His six months backpacking trip turned into living in Bangkok for 18 years now. He first worked as a digital nomad making websites.
In 2011 i picked up my first "real" camera and self taught how to use it. I started out with photographing people working on the streets of Thailand and my model friends. Here i developed my love for mixing street and fashion photography together. Within one year i landed my first commercial catalog job. Soon after more fashion and advertising work followed mainly for overseas brands. Now 12 years later I still feel lucky that i pick up a camera and made it my life's work.
When I'm not in Bangkok, you might find me in the Bali waves pretending i can surf!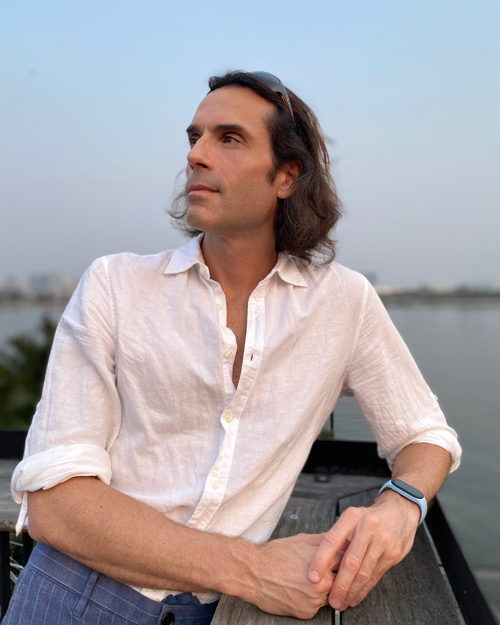 Born in The Hague, The Netherlands, but living around the World.





Kids


Working with kids is a true challenge i love, my secret is that i become one of them, truly make it fun for the kids and strict planning so the kids time on set is as effective as possible.




Team


Having an amazing pool of professionals that I can form a team with is a true blessing and makes my work more effective.




Studio on location


For advertising campaigns and corporate portrait photoshoots, I have the option to bring a complete photo studio to the location. For most of my advertising jobs my clients need a studio next to the Television Commercial film set, so the actor can easily drop by the photo studio during filming breaks. If i'm lucky i have a corner in the film studio with air conditioning, and in other jobs i have a spot in the parking space. I'm flexible, we always make it work.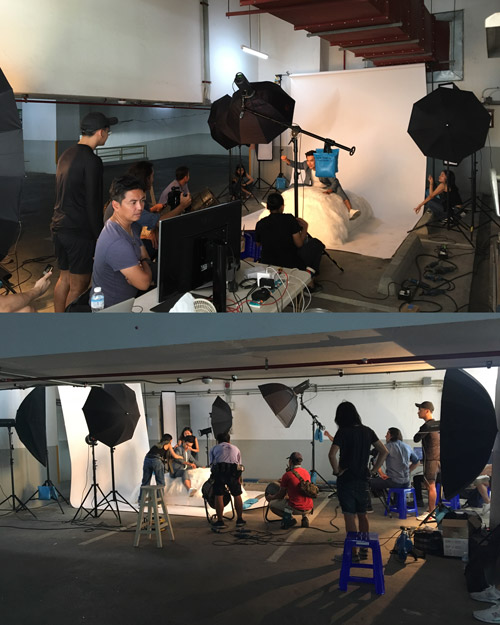 Studio next to the filmset, DBS Bank billboards shot in the parking!





Shooting tethered


Shooting photos to instantly upload from the camera to the computer, allows the team and client to check images on a laptop or large screen.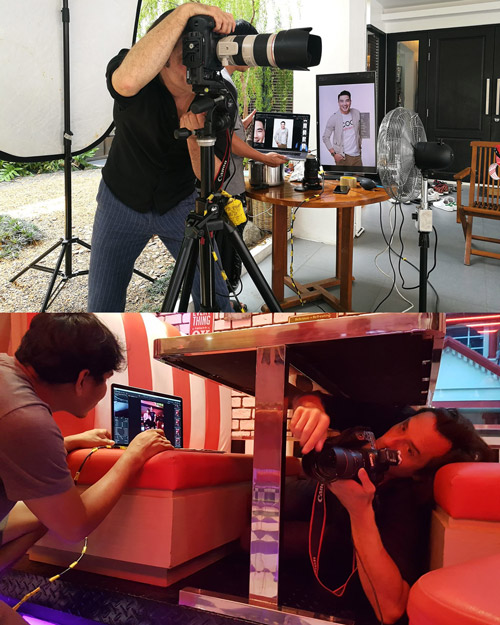 Sometimes you just need that extra distance ....



Brands i have shot the advertising campaign for are Citi Bank (Asia), DBS Bank Singapore, Veet hair removal (16 countries), Nutrilite (Amway India), Kurkure (PepsiCo), 4x for Mobilink JazzX Phone, Mobilink 3G Launch (Pakistans biggest telecom), BOOM BOOM bubblegum, Twisto, Avani Hotel, Anantara Hotel, Serenity Hotel, Carrera y Carrera (Spanish luxury brand), Cool 93 Fahrenheit Radio and advertising campaigns for multiple fashion brands like Monte Carlo, Neva, Breakout, Charcoal, Royal Tag, Urban Studio, Riversland and more. And editorials for Cosmopolitan and Her World Magazine.
I feel blessed to have worked with Farhan Akhtar, Shraddha Kapoor, Shahid Afridi, Nargis Fakhri, Ali Zafar, Arun Vijay, Julie Estelle, Mai Davika Hoorne, Izara Aishah, Jing Wen etcetera.

I'm ready, flexible to work and travel to location. You are welcome to contact me (open-ended) by email, dm me in Instagram, facebook message, phone or in person.

Feel free to follow more of my personal life and where the world takes me via my Instagram @dylanvoerman